Dip Dye Calligraphy Place Cards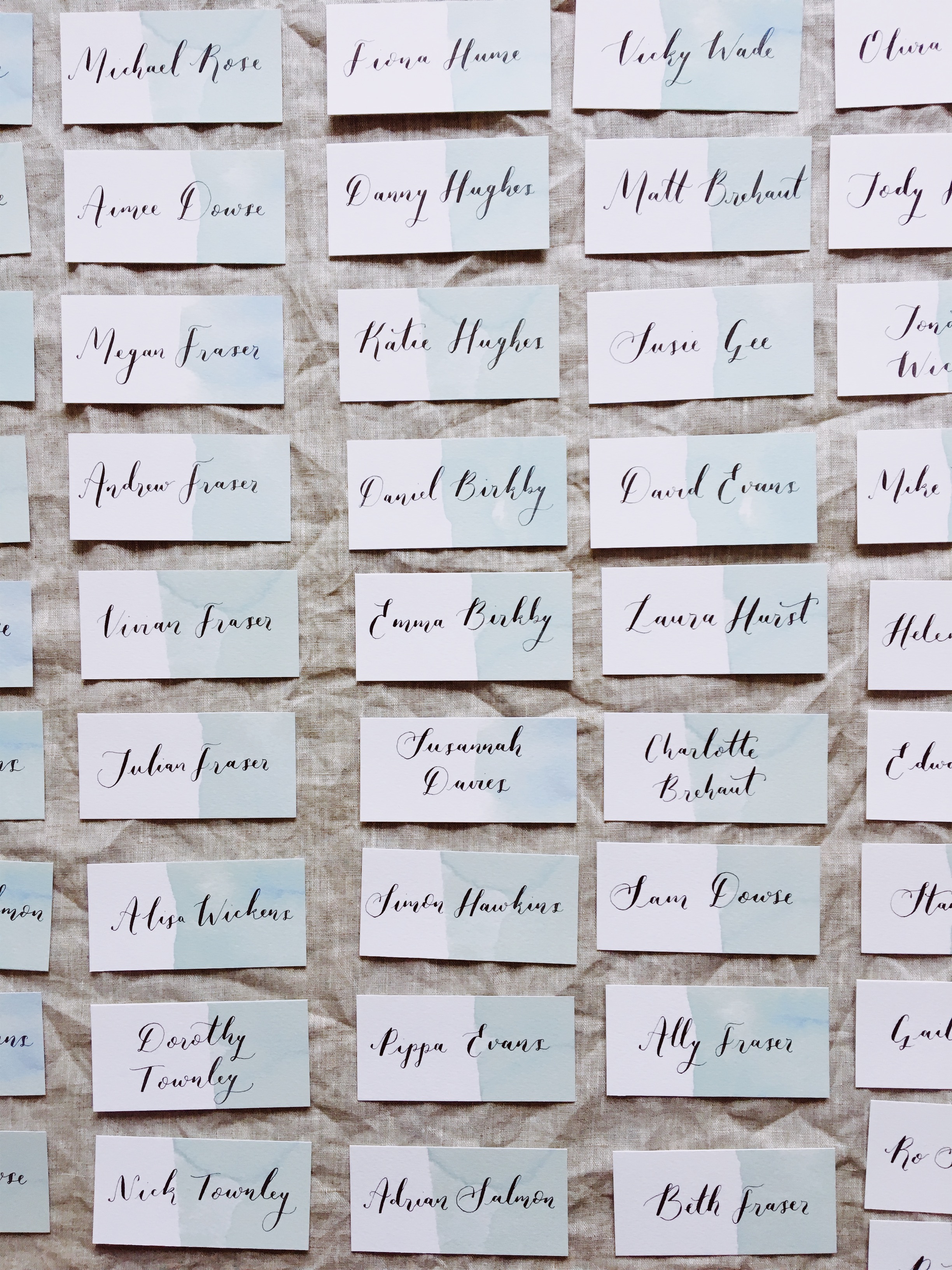 Dip Dye Calligraphy Place Cards
Beautiful place settings for your wedding day or event. The varying dip dye design is printed onto beautiful watercolour paper and can be ordered in any colour of your choice.
Dimensions 9cm x 4.7cm
Black Ink
How to order:
Decide if you would like me to calligraph the first names only (if you have guests with the same first name I can include the surname initial free of charge) or if you would like the full names.

Select the amount required

When you press 'add to cart' a form will pop up, you can enter your guest list and delivery date here. If you don't quite have your guest list finalised please just write the date you will expect to have the full list and I can make a note in my diary!
This is an existing design, if you would like to commission a bespoke place card design please do get in touch.
Flat Card or Folded Tent Card: